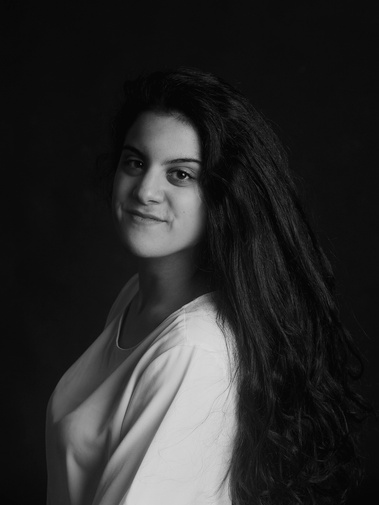 Ines Maria Marzo (born 1996, Italy) is currently based in Italy.
She graduated from Edinburgh Napier University in Fine Art Photography (Hons) in July 2020.

Ines is forever fascinated by photomicrography and its ability to unveil the most remote details, hidden to the human eye.

Photo Credit: Natalia Paklikowska.
My artwork evolves around artistic and technical exploration, minimalism, shapes and love for the details; it is the manifestation of a thought and the outcome of an extended research.
I have always been fascinated by details and their ability to manifest the essence of things. As for me, it is a necessity to be able to focus on a subject matter and enlarge it to reveal its textures and its unique characteristics, which would otherwise be hidden from our sight. Through this photographic investigation and contextual analysis, we are able to understand the subject matter in its entirety and to achieve a great proximity with its core and nature. By virtue of an in-depth knowledge of the subject matter, it is possible to unpack it and construct a photographic representation of the object itself as a new and distinct matter. This transformation conveys additional information, which leads to enrich our perception and the understanding of the world around us.